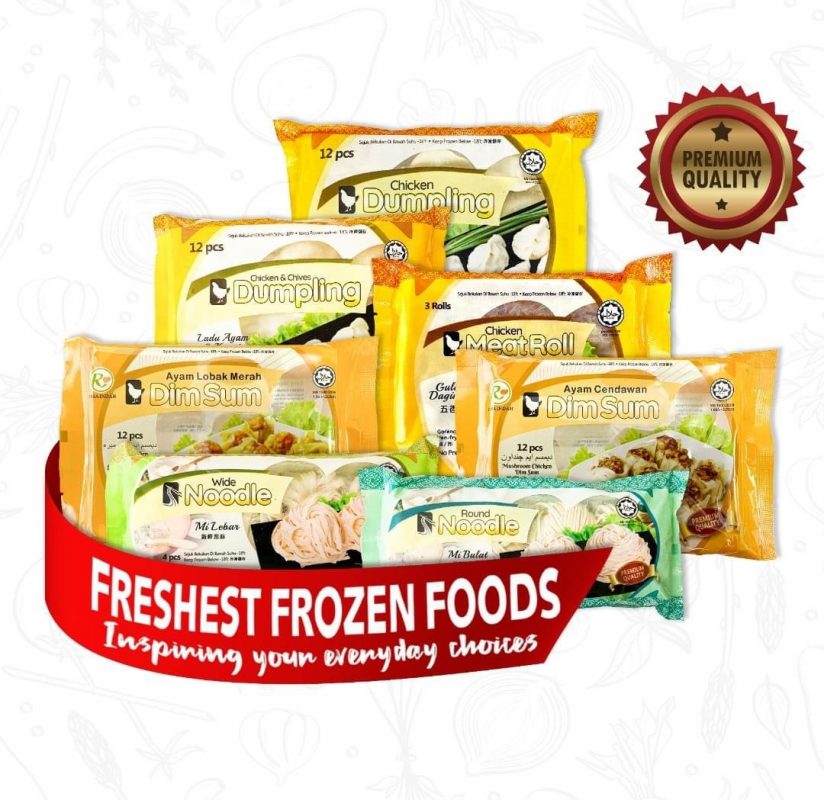 Rasa Indah is a Sarawak-based halal certified producer and supplier of quality frozen food products encompassing noodles, dumplings, dim sums (siobee) and meat rolls.
For customers who are interested in or want to taste and enjoy Rasa Indah's brand of products in the home environment, you can order these Ready-to-Cook (RTC) frozen products from any Life Café outlets.
These Ready-to-Cook (RTC) frozen products come with dipping sauce or seasoning sauce, and just require simple cooking preparation after defrosting, such as air-frying or deep-frying the dumpling, dim sum or meat roll; and boiling the noodles before serving. It is a tasty meal that is fast and easy to cook and ready to eat in less than 15 minutes.
Rasa Indah's products are hygienically processed and safely frozen to preserve food quality, taste and freshness.