Sarawak Hornbill Tourism Award (SHTA) – 2nd Runner Up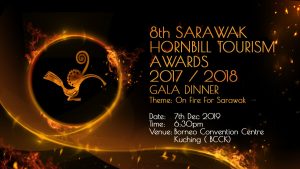 Life Cafe awarded 2nd Runner Up of 8th Sarawak Hornbill Tourism Award (SHTA) 2017/2018 for "Outstanding Food Outlets – Restaurant" category on 7 December 2019 at Borneo Convention Centre Kuching (BCCK).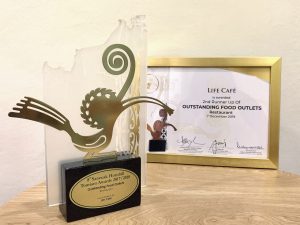 Introduced in 2003, SHTA is organised by the Ministry of Tourism, Arts, Culture, Youth and Sports Sarawak in recognition of the achievements and contributions of local tourism industry players, stakeholders and media fraternity.
In addition, the SHTA awards serve to encourage organisations and individuals to be more dynamic, resourceful and pioneering in their roles to promote Sarawak as an attractive tourist destination.
For 8th SHTA, 388 nominations were received for various categories across the State.
Life Cafe extends our appreciation to the organiser and committees for this prestigious recognition. We will continue to strive further in contributing to the promotion of tourism in Sarawak.
Life Cafe also congratulates all finalists and winners of 8th SHTA.